Speaking to the Senate Foreign Relations Committee, Assistant Secretary of Defense Randall Schriver on Tuesday revealed that the Pentagon expects the cost of the Afghan War in 2018 to come to $45 billion.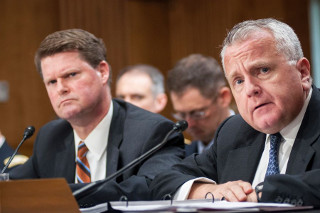 This obviously is subject to change, in the face of more probable escalations. The cost includes $13 billion in direct cost for US troops already committed, $5 billion to prop up Afghanistan's own struggling military, and other funding for logistics, aid projects, and other assorted expenses.
That's a lot of money to throw at the war in its 16th year, and there is a lot of questioning of the merits among senators of both parties, concerned that yet another doubling down on a war long since lost may not be the most prudent of courses.