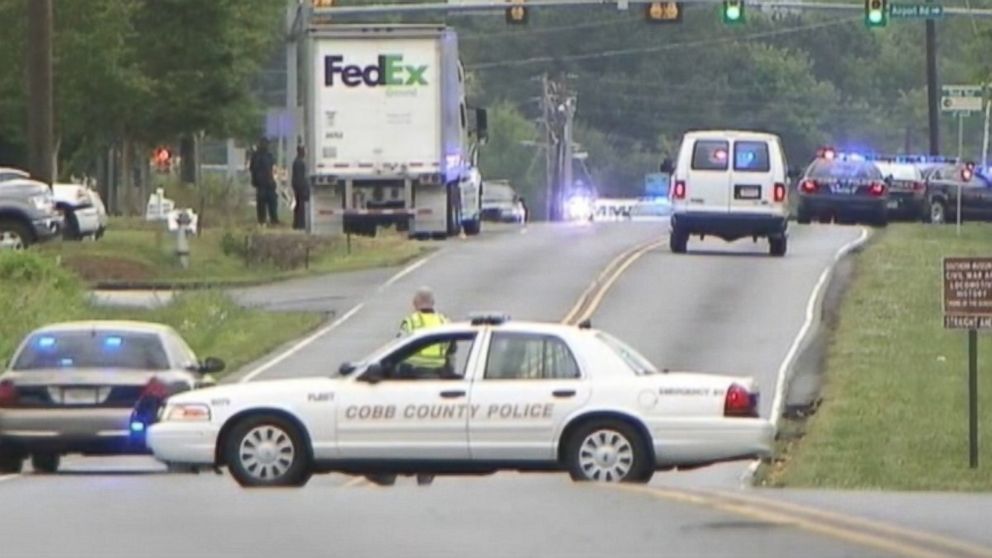 Six people were injured during a workplace shooting at a FedEx warehouse in Georgia this morning before the gunman ended the carnage by committing suicide, police said today.
One of the injured is in critical condition, police said.
The shooting occurred this morning at a warehouse 1675 Airport Road, Kennesaw, near the Cobb County Airport.
Cobb County Police spokeswoman Dana Pierce initially said there was an active and ongoing incident, but shortly before 9 a.m. police said the man suspected of carrying out the shooting was dead. The alleged gunman was found in the Bay Area of the warehouse and a weapon was found with him.
"We are confirming that the suspect in this case is deceased from an apparent self-inflicted gunshot wound," Cobb County police said in a statement.
more@ http://abcnews.go.com/US/fedex-shooting-leaves-injured-suspected-gunman-dead/story?id=23511924
SDBlowout! 2014 Silver Buffalo Rounds Only 65 Cents Over Spot. ANY QTY! at SDBullion.com! Expires 04/18/2015.